Gear up for a brilliant time out there with your hubby and make sure to pack your swimwear! Oh! You don't have one? You are not going to wear your t-shirts or leggings while dipping in a gorgeous pool or the sea? This is where you will need a set of swimsuits to buy and pack it before you forget.
How can you find the right swimming costume if you have not bought one before? This is not a tricky situation where you cannot find anything. All you need is a constructive way to search for swimming costume online and get the best items. Follow the tips mentioned below that will help you decide which costume will be the ideal choice for you.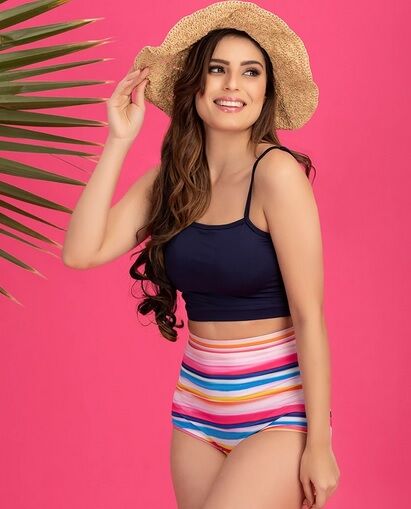 Things to know regarding swimsuits
Know the types
Find out the different type of swimsuits available and make a list. Check out the type of suits you can wear in public and short list the options. This step will help you to rule out those options that are not feasible. Not all swimming costumes are made for everyone. if you are buying a swimsuit for the first time, you will have to do homework and find out the best items trending online first.
Measurements! Again!
Secondly, you have to measure your physical attributes again and then go to the website's size chart section. You will easily find the right size for your swimsuit collection. You will not have to think of buying a size smaller or bigger for better fitting. Make sure that you have taken the measurement properly and have figured out the right size. If you face any problem, you can put a query or call customer support and solve your queries.
First-order must have two items in two sizes
When you are buying women's swimsuits, the first order must have two items with the closest sizes. This is the best way to avoid confusion. When you order two swimsuits, you will find the best one that fits well. If you find that both of the items are loose, you will have to reorder a size smaller than the present ones. If you find both the items are tight, you can go for a size bigger. You can also increase the probability of success by choosing three items of three different sizes.
Must try it before confirming
Visualizing yourself in a swimsuit is a tough job. It is way different from the conventional clothing items. All you have to do is to try it once. Either you will look jaw-dropping beautiful or you might have to choose different items. First, you have to add the eye-catching items present in a collection online. Try them and return those which are not complying with your physical features. Make sure that you are in a well-lit room so that you can find the pros and cons of swimsuits you have ordered.
Choose an online shop that helps
Always go for a brand that aids a swimsuit enthusiast at every step. Easy ordering and return policies will be your best friend in this case. Order your items and check them accordingly. Try them to find out the best items. Return the items you don't like and/or reorder.
Try the latest collection and find out the best swimsuits to wear in a luxurious hotel or a beach resort.